Sponsors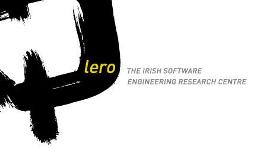 Lero
Lero, the Irish Software Engineering Research Centre, advances the state-of-the-art in software engineering for specific domains, initially the automotive sector. Lero is a partnership of academic researchers and industry, led by the University of Limerick, and supported by Science Foundation Ireland.
Lero is the national software engineering research centre with a presence in four leading universities. Lero's research addresses specific challenges that can have a significant impact on the success of the software related industry in Ireland and abroad. Lero helps develop the competence and awareness of software engineering in Irish industry and society.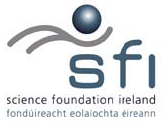 Science Foundation Ireland (SFI)
Science Foundation Ireland (SFI) is a key organisation in the implementation of the NDP 2007-2013 and the Strategy for Science, Technology and Innovation 2006-2013. A sum of €8.2 billion has been allocated for scientific research under the NDP and SSTI of which SFI has responsibility to invest €1.4 billion. SFI will continue to invest in academic researchers and research teams who are most likely to generate new knowledge, leading edge technologies and competitive enterprises in the fields underpinning two broad areas:
In addition, the Research Frontiers Programme supports the very best research in a broad range of disciplines in Science, Mathematics and Engineering.
SFI makes grants based upon the merit review of distinguished scientists.
SFI also advances co-operative efforts among education, government, and industry that support its fields of emphasis and promotes Ireland's ensuing achievements around the world.




Google
Google's innovative search technologies connect millions of people around the world with information every day. Founded in 1998 by Stanford Ph.D. students Larry Page and Sergey Brin, Google today is a top web property in all major global markets. Google's targeted advertising program, which is the largest and fastest growing in the industry, provides businesses of all sizes with measurable results, while enhancing the overall web experience for users. Google is headquartered in Silicon Valley with offices throughout North America, Europe, and Asia. For more information, visit www.google.com